Purchase Mollie's Book!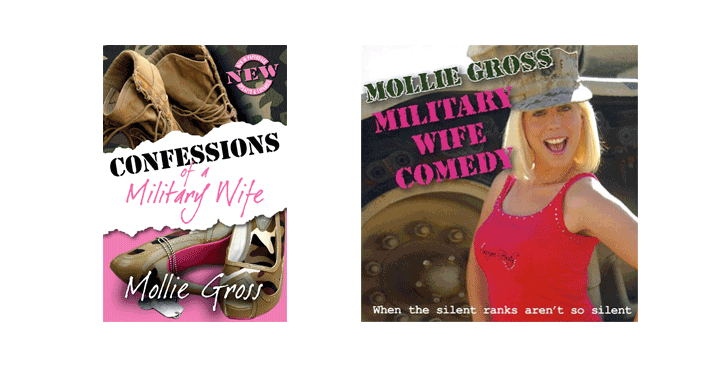 Mollie Gross's book is now available in the UPDATED and EXPANDED paperback edition! - 16 additional photos - 20+ pages of additional content!
Signed copies for only $18.95
Special Combo Package!
Order the book and get Mollie Gross: Military Wife Comedy Audio CD for just $5 more!